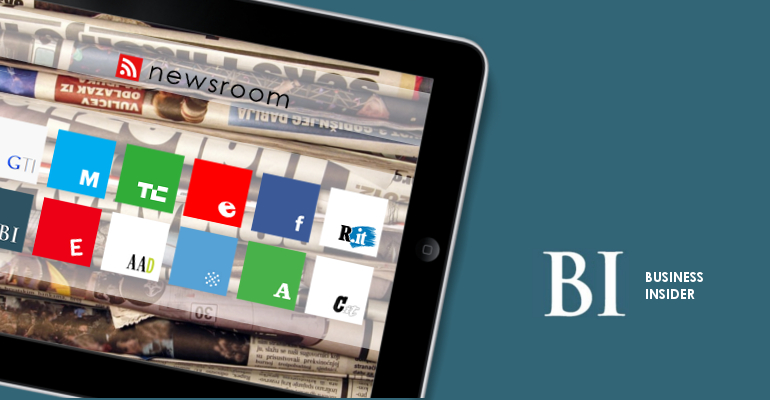 If you asked your average techies what they think of enterprise tech, you're likely to get  a dismissive yawn.
The same can't be said for investors.
Venture capitalists and Wall Street alike have pumped hundreds of millions of dollars over the last few years into companies making the next generation of hardware and software powering our cloud-based future.
From storage makers that will let you run any application from any device to open-source companies powering the big data revolution, these are the companies that have everyone — Silicon Valley and Wall Street alike — excited for their initial public offerings.
Box: A Valley star on a roll.
File-sharing and collaboration startup Box was on a roll in 2013, and the company is expected to go public in 2014, having confidentially filed for an offering with the SEC in January.
In December, Box raised another huge round of funding, $100 million, with a valuation of $2 billion. It has raised more than $400 million so far from a who's-who roster of investors.
In addition to funding, Box made four acquisitions in 2013 and now claims over 20 million users.
MongoDB: Open-source databases bring in millions.
Sharing a co-founder with this very site, MongoDB provides software and support in one of the most important areas of enterprise tech: databases.
Since changing to an open-source business model in 2009, the site has become a go-to technology for companies that need powerful, scalable technologies, like Foursquare, Craigslist and The New York Times.
The company has raised approximately $223 million in funding since its inception, $150 million of which it brought in during a massive funding round late last year that brought its valuation to roughly $1.2 billion.
Dropbox: A storage company going mainstream.
Dropbox has had a wildly successful run over over the last several years.
When Apple failed to acquire the company years ago, Steve Jobs threatened to kill the company outright. They're now valued at a whopping $10 billion.
Thanks to Google selling Motorola to Lenovo, the company was even able to snag former Googler Dennis Woodside as its first COO back in February.