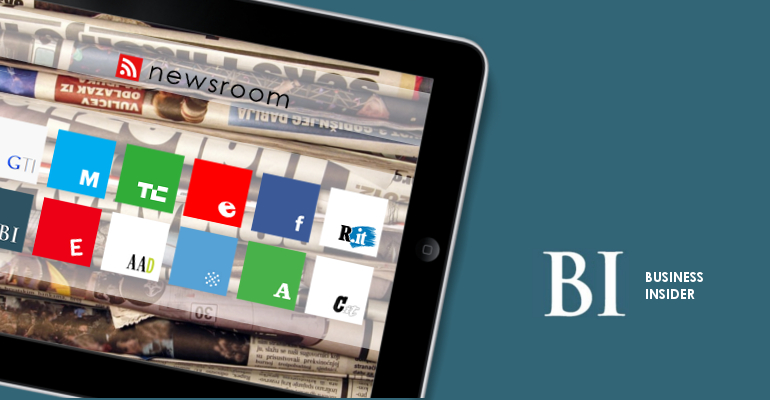 Some billionaires choose to spend their money on huge mansions and swanky cars. Others use their disposable income in a less flashy way.
As tech entrepreneurs have seen their companies grow and become financially successful, many have turned to art collection as a pastime and form of self expression.
"An engineer will look at a photograph or video art in a way a banker couldn't — we think in ones and zeros, we think in terms of screens," tech entrepreneur and collector Trevor Traina said to the Wall Street Journal last year.
We've come up with a list of the biggest art aficionados in the tech world. These executives all have their own unique sensibilities — Oracle CEO Larry Ellison, for example, owns a huge collection of Japanese art, while Yahoo chief Marissa Mayer prefers quirky pop art like Jeff Koons' balloon dogs.
With a collection that reportedly contains as many as 500 pieces, Oracle founder Larry Ellison is a big fan of Japanese art.
According to SF Gate, the Oracle billionaire first became interested in the art of Japan when he worked there in the 1970s, and he "personally studies and approves every proposed acquisition." Pieces from his collection were on display at San Francisco's Asian Art Museum last June.
Ellison's preference for the Eastern style is also apparent in his home in Woodside, Calif., which was modeled after a 16th-century Japanese emperor's residence. He reportedly rotates the artwork in his home every other week, in keeping with traditional Japanese practices.
Famed VC Marc Andreessen favors contemporary art.
Midcentury artists Robert Rauschenberg and Jasper Johns are among the famed Silicon Valley investor's favorites, according to Businessweek.
Andreessen's wife, Laura Arrilaga-Andreessen, holds two degrees in art history and reportedly carries a lot of weight in the process of deciding what pieces they buy for their home.
The offices at Andreessen Horowitz are also filled with abstract art pieces, including Roy Lichtenstein's "Reclining Nude, 1980."
Yahoo CEO Marissa Mayer prefers "happy art."
Mayer is known for having a sophisticated sense of style, regularly wearing glamorous pieces by Oscar de la Renta and Carolina Herrara.
She also has a taste for quirky pop art — according to Vogue's August 2013 profile on Mayer, the Yahoo executive has several balloon dog sculptures by Jeff Koons in her kitchen, in addition to works by Roy Lichtenstein. She also reportedly owns several glass sculptures by Dale Chihuly, which sell for an average of $15,000 each.
Mayer serves on the San Francisco Museum of Modern Art's board of trustees.