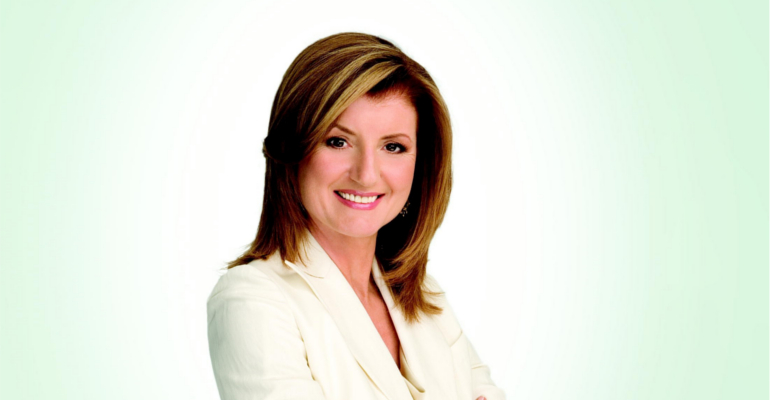 Mark next Wednesday down in your diaries: Arianna Huffington is coming to Italy and will be hosted in Rome by Leader. Femminile e Singolare, (Leader. Female and Unique) a series of events organized by Enel that is dedicated to the role of women in a modern society.
Her visit coincides with the launch of the Italian version of The Huffington Post, the blog that that in the United States has overtaken the New York Times in the number of readers. For those who still aren't aware of it, The Huffington Post is an internet newspaper which deals with a wide range of subjects from politics and technology to entertainment and current events. In its time it has published articles written by the likes of Michael Moore, Hilary Clinton, Madonna and even president Barack Obama.
The Huff Post, as it is sometimes called, is probably the site that has caused the biggest impact online, and which today is frequently named alongside traditional print big hitters as one of the most important titles on the planet.
'The idea for the Huffington Post was born by observing that many of the most important discussions about politics and society were moving to the web, but many important people with great ideas were cut out from the world of the Internet,' said Huffington to the Corriere Della Sera last year, when the first rumours of an Italian site were doing the rounds. 'So I decided to create a platform that allowed these voices to participate in the online dialogue.'
Managing to contact and involve the sorts of names mentioned above isn't an easy task, and her personal life (not to mention her enormous wealth) have certainly played a crucial role her doing so, but that doesn't change the fact that we will find ourselves in front of a woman who knew how to create a unique product that has revolutionised information is dispersed on the web.
To find out how she did it, come to the Macro Museum in Rome on Wednesday 26 September at 5pm, when she will tell us all about it.