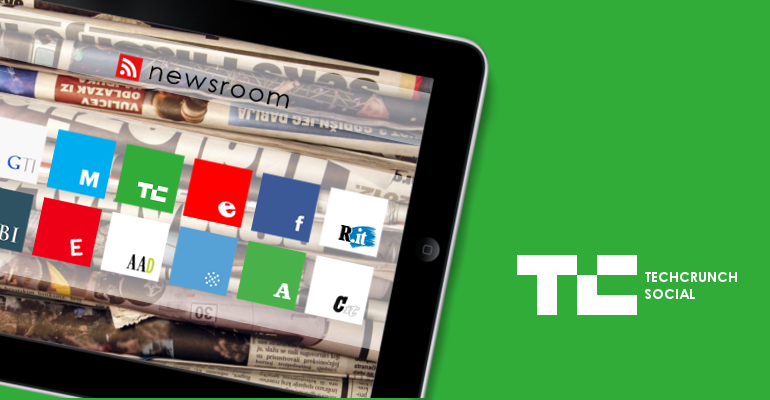 TechCrunch has obtained never before published metrics showing Facebook's international growth. Facebook sent some partners a playfully illustrated eMagazine called The Annual, but I've acquired a copy from a source and the stats inside are serious business. The report divulges user counts for some key international markets like Germany, which now has 25 million users, and 18 million mobile users.
Previously, Facebook had only shared combined web and mobile user counts by multi-country region, and its mobile user counts as global totals. The problem is that hides what parts of the world are driving its mobile growth, which has brought it to a total of 874 million monthly mobile users and 507 million daily mobile users as of September 2013, out of a total 1.19 billion month user across all devices.

It's the previously unpublished international growth stats that are most fascinating, though, and here they are:

Germany – 19 million daily active users, 25 million monthly active users (43% of German Internet users are on Facebook, 76% of monthly users return daily), 13 million mobile DAU, 18 million mobile MAU (27% of German mobile phone users)
France – 18 million DAU, 26 million MAU (63% of French Internet users are on Facebook, 69% of monthly users return daily), 11 million mobile DAU, 17 million mobile MAU (33% of French mobile phone users)
Spain – 12 million DAU, 18 million MAU (58% of Spanish Internet users are on Facebook,  67% of monthly users return daily), 8.1 million mobile DAU, 13 million mobile MAU (32% of Spanish mobile phone users)
Italy – 17 million DAU, 23 million MAU (71% of Italian Internet users are on Facebook, 74% of monthly users return daily, ), 10 million mobile DAU, 16 million mobile MAU (32% of Italian mobile phone users)
Sweden – 3.8 million DAU, 4.9 million MAU (57% of Swedish Internet users are on Facebook, 78% of monthly users return daily) , 3 million mobile DAU, 4 million mobile MAU (53% of Swedish mobile phone users)
Turkey – 19 million DAU, 33 million MAU, 9.5 million mobile DAU, 20 million mobile MAU
Israel – 2.7 million DAU, 3.8 million MAU (71% of monthly users return daily), 2 million mobile DAU, 2.9 million mobile MAU

The numbers show that Facebook is successfully making the shift to mobile in Europe and parts of the Middle East, with all the listed countries seeing well over 50% of total users accessing from mobile. Facebook's small-screen interface is especially popular in Sweden where over 81% of users are on mobile.

The stats on Germany show that local social network StudiVZ and the populace's strong focus on privacy may have slowed Facebook's growth in the country. Only 43% of German Internet users and 27% of German mobile phone users are on Facebook — lower percentages than the other countries noted. Still, Facebook has built a 25 million-strong user base in Germany.

While Facebook made a big mistake relying on HTML5 and was slow to start displaying ads on mobile, it's now demonstrating it can earn serious money outside of the desktop. Developers have proven willing to pay for mobile app install ads that help them score downloads and get discovered despite the crowded app stores. That's why mobile user growth around the world could excite Wall Street.

It could also insulate Facebook from the fickleness of teens at home in the United States where there are worries that the social network may be losing its "cool" with the youth. Surveys say teens hate the presence of their parents on Facebook. However, survey results may be skewed against the company by the Social Desirability bias, which may encourage kids to say they use the decade-old Facebook less than they actually do to sound cool.
It's unclear whether Facebook actually needs to be loved by teens or if it can thrive as an unhip but ubiquitous utility. As kids flock from one social app to the next, adults might follow them, or they might simply dismiss the teens as chasing the next fad. Either way, the more Facebook can establish itself as a mobile-first service around the globe, the better chance it has at escaping churn and instead becoming an enduring, institutionalized piece of the Internet.
Source: techcrunch.com