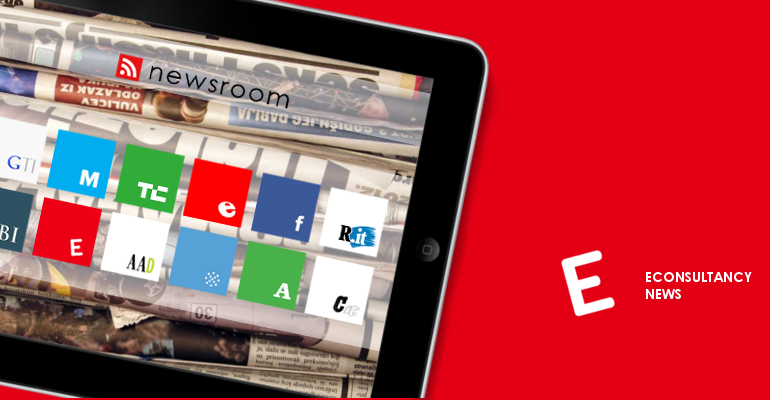 Audiences for brands grew by 20% in Q4 2013 and brand tweets that included pictures and content links generated the most engagement.
During Q4 2013, the top 100 brands according to Interbrand averaged 210 engagements per tweet when they added a picture link.
This comes from the latest research by Simply Measured, analysing the Twitter activity of brands listed in the Interbrand 100, compared with the Forbes 100 Best Small Companies in America.
Here's a look at the research along with some recommendations for brands on how to increase their engagement.
The average number of followers for the top 100 brands is 870,000, however 58% of the top brands have over 100,000 followers.
Frequency of tweets
78% of top brands post less than four tweets per day.
56% of the Forbes 100 Best Small Companies don't tweet at all and only 6% of them send between six and 10 tweets.
Only 28 of the brands listed in the Forbes 100 Best Small Companies in America average one or more tweets per day.
Engagement
Top brands average 43,100 engagements per month.
Audience size significantly affects engagement. Brands with between 750,000-999,000 followers average 160,000 monthly engagements.
Brands with 500,000-749,000 followers achieve an average of 94 engagements per tweet, with that figure rising significantly to 289 engagements per tweet for brands with 750,000-999,000 followers.
Replies form the bulk of brands' post engagement tweets, with 61% of tweets being sent in response to followers.  This is nearly double that of actual brand tweets sent, which stands at 31%.
Content
36% of all brand tweets contain a link.
Top brands achieved an average of 210 engagements per tweet when they included a picture, 125 engagements per tweet with a tumblr link and 94 engagements with a Pinterest link.
Companies in the Interbrand 100 which added a link to a tweet saw that link replied to or retweeted an average of 20,000-25,000 times.
The top 10 brands account for 60% of all engagement.