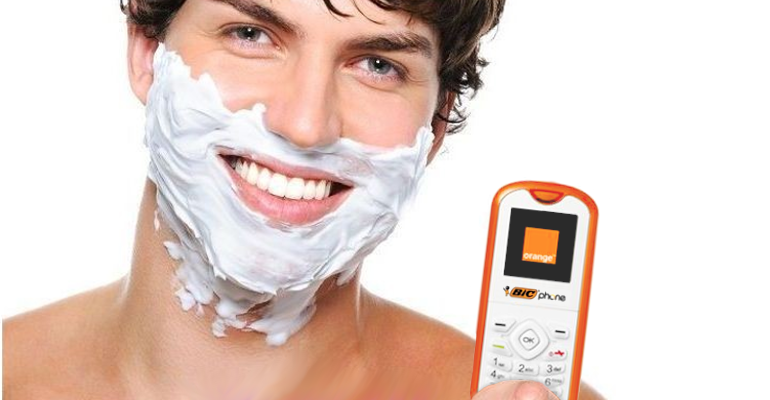 In the States, you can buy the Nokia, Samsung and LG models at the supermarket, with no contract and at very low prices. Europe has the BIC phone
Disposable phones can be bought almost anywhere, in supermarkets, at the newsstand or at the tobacconist. The advantage is that users don't have to deal with the red tape typical of the most commonly used telephone contracts. You buy it, you use it and when you finish your credit, you throw it away. This happens in the States, but not only there.
There are different levels of disposable phones and in the USA chains like Wallmart or K-Mart offer a broad range of models. The real disposables are those that you throw away once you finish your credit and that you can use only for calls and texts (they don't even have a display). The so-called TracFones, pre-paid phones, manufactured by Samsung, LG and Huawei, can also be charged and they can be smartphones. These two types of low-cost phones have two common features: their low or very low cost and the fact that they don't require a contract. The following models are sold (or are about to be sold):
Very low costs and no red tape. These are the two strong points of dispensable phones. In order to offer minimum spending without contracts, the service must be extremely simple: you buy the device, you call a sort of toll-free number and the phone is immediately active.
Since the GRiD Compass 1100, one the first laptops that the US government bought in 1982 for the modest sum of $8.150, a long time has gone by. And while telephone and ITC companies have gone all out with every sort of offer to allow to buy smartphones and tablets by instalments, disposables seem to bring the market back to more real dimensions and accessible costs. At one condition: that you use your own phone to make calls.