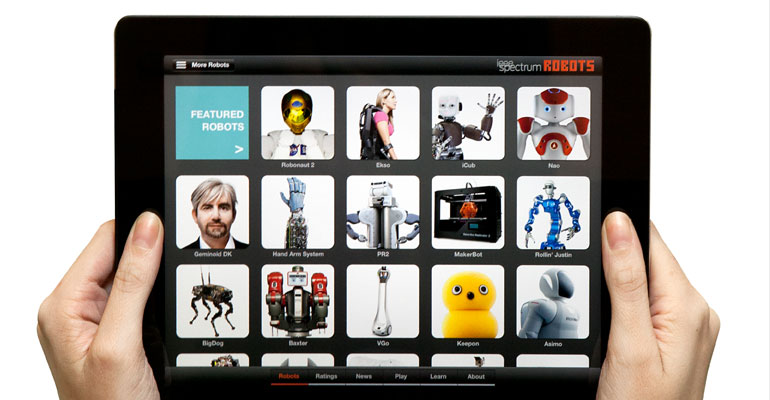 When Apple unveiled its new iPads earlier this month, the company boasted that there are now 675,000 apps optimized for the iPad in Apple's App Store.
That's a lot to choose from. And, of course, some apps are better and more useful than others.
Whether you're planning on buying a new iPad soon or are just looking for something different for your current iPad, this list will help you sort through the hundreds of thousands of apps Apple has to offer.
Paper (free)
Paper is a must-have app for artists. The sketching app comes with a variety of brushes and pencils to choose from, although you'll need to buy others within the app if you get tired of the current tool set. You can also store tons of pictures and sketches in different virtual notebooks within the app.
Evernote (free)
Evernote is certainly among the best apps out there for taking notes. If you use your iPad in class or for work, Evernote will neatly organize and index all of your content. In fact, Business Insider's Nicholas Carlson wrote an entire 93,000-word book using Evernote. In addition to taking notes, you can also store photos, Web pages, PDF files, and more.
Microsoft Office for iPad
If you already have an Office 365 subscription, Office for iPad is a no-brainer. To be clear, this isn't just an iPad-compatible version of Microsoft's Office apps. The company has totally revamped the controls and interface in Word, Excel, OneDrive, and PowerPoint to work seamlessly with the iPad. It's important to remember that you do need an Office 365 subscription, though, which starts at $99 per year.
Google Drive (free)
If you still want to be productive without buying Office, Google Drive is a great alternative. It's not as advanced as Office 365, but you'll be able to create and edit basic text documents, spreadsheets, and store photos. Everything you create will be stored in Google Drive, which means you can access it anywhere just by logging into your Google account.
Join the conversation
Source: BusinessInsider.com