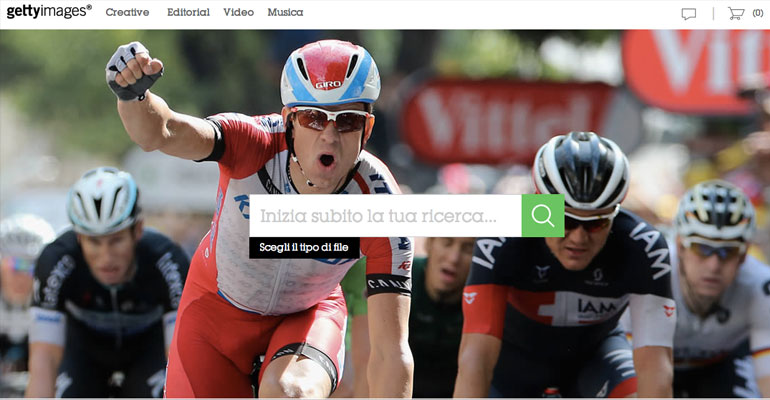 What should happen to people who post random pictures to their blog or website? In many cases, the fallout is harsh: Getty Images, relying on software that prowls the web for unauthorized images, identifies those people and then rains down lawsuit threats until they agrees to pay hundreds or thousands of dollars. For their trouble, the person in question receives a license and, in some cases, a promotional pack of images. Getty's tactics have made the stock photography company feared in many corners of the internet — but definitely unloved.
In a phone conversation this week, however, lawyers for Getty insisted that the company is changing its tactics.
"Our enforcement polices are being ramped down," said general counsel John Lapham. "We've changed the program quite a bit to remove penalty and fees."
According to Lapham, Getty has reduced its overall number of demand letters and no longer attempts to collect "penalties" in addition to ordinary licensing fees. Lapham added that Getty now also does more to distinguish between blatant pirates and "customers who make a mistake" — an effort that arose in part due to the negative reputation Getty acquired in recent years over its copyright collection efforts.
Getty's new approach, however, is proving cold comfort to those "customers" who continue to receive the company's settlement demands, and who may not appreciate Getty's new distinction between "penalties" and regular licensing fees.
One such person, who recently paid hundreds of dollars to Getty for using what he believed was a freely available image on his blog, blasted the payment as an "extortion fee." The person, who shared email from Getty but did not want to be identified because the settlement forbids him from discussing the incident, added sardonically that the fee entitled him to a "free 5 image pack" from Thinkstock, which is Getty's royalty-free picture service.
Meanwhile, there are reasons to doubt that Getty has turned away entirely from practices that have led critics to call it a "copyright troll." In recent months, for instance, Getty has sued Microsoft (hardly a poster child for piracy) over an image-search function and been sued itself by a law firm over what appears to be anunfounded demand letter.
These controversies, however, could also reflect the fact that Getty has no choice but to brandish a big legal stick from time to time. According to John Petersen, a lawyer and technologist, the company's tactics can be unpleasant, but are necessary to signal that Getty will do all it can to stand up for the copyrights of the photographers and artists who license their work through the company.