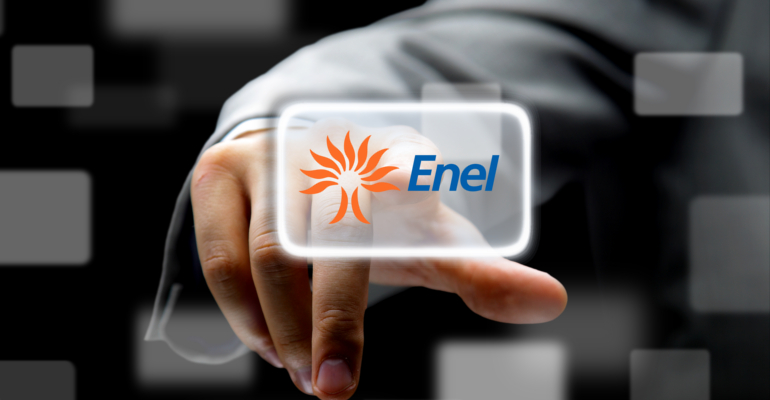 Over the course of a year all sorts of things can happen, and 2012 was no exception. However there was one day that stood out as being particularly important to me, because it related to the place and time in which I live and work.
I'm referring to 6 December, the anniversary of Enel's creation, and this year the company's 50th. I won't dwell on the half a century that Enel and Italy have spent together, as that's all been made abundantly clear elsewhere.
Instead I would rather focus on Enel TV, whose website went online on the same day. The fruit of over two years of labour, it's the result of a collaboration between the new media team and Enel's historical archive, who invested time and energy to collate the Group's video content and move the Group forward just as it was celebrating its 50th birthday.
Enel.tv is an advanced example of how to optimise and integrate online video content because:
It has a single page design that is responsive and adapts itself to laptop, tablet and mobile display;
Content is organised thematically, displayed in a timeline that runs from the 1960s to the present day and is geo-referenced;
The homepage uses cinemagraph – a hybrid of video and photo – that moves the user between the different sections of the site and shows them the information they're looking for.
The site uses schema.org html tags in order to make content more easy to find with search engines, and for the first time the company has made everything available through open-source technology. The site has been created on the WordPress platform and Enel has contributed to the development of a Javascript and a PHP framework, as well as two plugins for WordPress (WordLift and WeooTv). All in all there are 3,857 lines of open source code that were written specifically for the site.
Visiting Enel.tv means having access to over 21,900 minutes of content in 834 videos, a huge collection that has seen more than 150 hours of footage digitised.
It's the first time an Italian business has put its video content online, and in doing so Enel has upgraded its online identity both in terms of style and technolog, making Enel.tv a tool that enables us to revisit the past as well as keeping an eye on the future.
P.S. Enel.tv has also been nominated for best website prize at the Awwwards, a prestigious international award which is presided over by a panel of 12 experts from all over the world. To vote, click here.