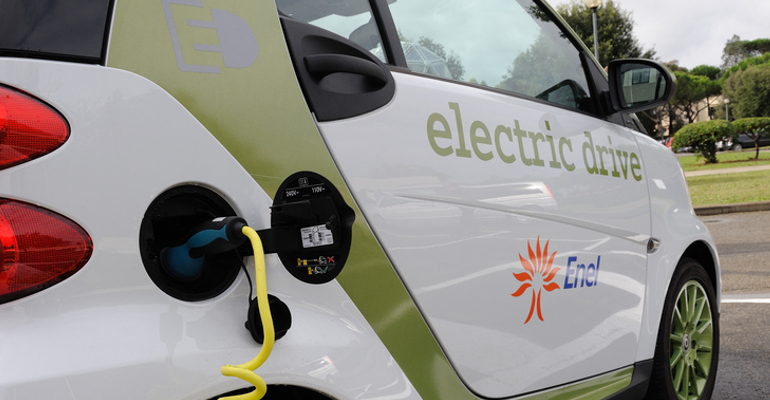 Just over a month since I last talked about electric mobility, I reckon it's time to touch on it again, seeing as it will be crucial in building a more sustainable world and making travel on two and four wheels more viable.
Over the last few days the Minister of the Environment Corrado Clini called the electric car 'a riposte to the crisis in the automobile industry which thanks to technological innovation and new products can give the industry a kick-start.'
There is still a long way to go and there needs to be a cultural revolution that cuts into the current mentality of Italians, and as such the obstacles that prevent e-mobility from taking root need to be removed.
That's what Enel did last month during the event The Future We Want, where EnelFast recharge was unveiled, a rapid 43 kW charging station capable of charging cars in only half an hour. The project has its roots in telegestione remote management technology and is a innovative, advanced, simple and safe-to-use e-mobility solution.
This is a big step in the right direction, given that one of the biggest issues with electric vehicles was charging time.
However it's only one of many initiatives that Enel is involved with to make e-mobility more feasible: the first of which being the personalised card which recognises each individual customer and enables them to control the charging process. As well as the E-mobility Italy project, Enel has signed a number of agreements with car manufacturers, local councils and businesses to promote the idea among everyone, from ordinary people, businesses and local transport authorities. And if that wasn't enough, there is also Enel Drive, which enables charging without limits for only €25 a month.
The Enel Group is a key protagonist in the development of zero emissions transport in Italy and is also one of the most active and innovative businesses in the world, with 'made in Enel' leading the way not only here but also in Spain, Peru, Chile and Colombia.