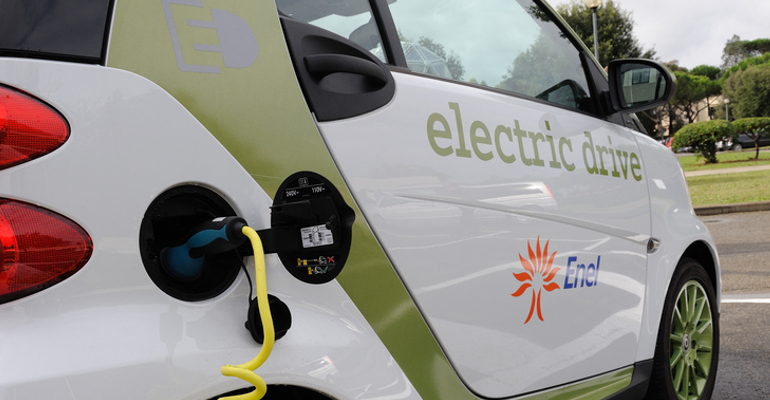 The IoT is revolutionising our world and in particular transportation, but it only makes sense if it's based on international standards
Imagine you're driving an electric car from Genoa to Nice and once you get there you have a nasty surprise: you can't charge your car because the two countries have different infrastructure. Obviously, such an event would greatly hinder sustainable mobility.
In order to avoid this risk, the buzzword is standardisation, meaning that consumers must be able to use technological services regardless of the country they are in, at least within the European Union. This requires the engagement of all parties involved: institutions, automotive manufacturers, energy and telecommunication companies.
This is the aim of the "Fasto" (Fast Together) charging system launched by Endesa (the Spanish company of the Enel Group), which is not only fast but also universal, since it is equipped with all three connectors that are currently on the market:
Combined Charging System (used by the main European and US manufacturers)
CHAdeMO (promoted by Japanese firms Nissan and Mitsubishi)
IEC 62196-2 (the standard introduced by Renault and by China's Byd).
But standardisation regards an increasing amount of aspects of smart transportation, as the Internet of Things becomes growingly widespread. For example, the telecommunication system eCall: a system that, in the event of an accident, automatically calls the emergency services and roadside assistance, specifying time, place and travel direction.
The European Commission proposed that the eCall should be  mandatory for all new cars starting from 2015, but again the standardisation of this service is essential in order for it to work in all countries. Therefore, not only technical standards must be harmonised, but also the infrastructure that is necessary to adequately receive and manage calls. Once again, the cooperation of companies and institutions is needed.