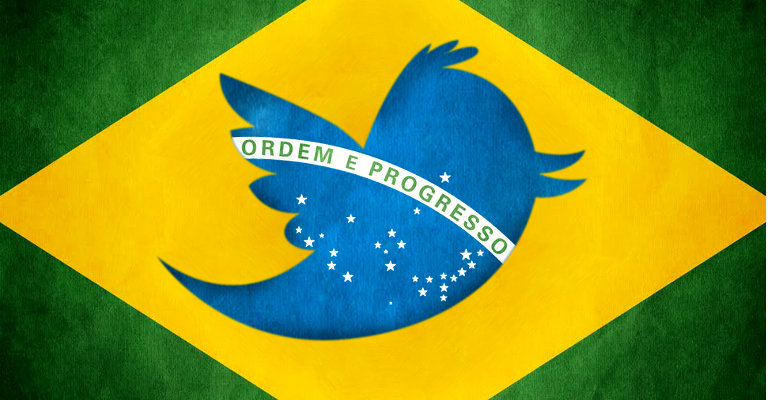 The Brazil world championship is reported by means of infographics, statistics and thermal maps. A press pack on Twitter allows users to watch the matches through the eyes of socials
"The joy belongs to Colombia, the Glory to God". The tweet posted by @Jamesrodriguez after the two goals to Uruguay was retwitted 27,872 times and the player who revealed his talent in Brazil 2014 once more surpassed better-known colleagues.
The world championship is a planetary event and the matches in Brazil confirm Twitter's global role as a favourite social second screen for all TV shows. Not only because of the increasing amount of people who love to report and comment those 90 minutes in real time, but also because Twitter itself took action during the #WorldCup.
The @TwitterSports public lists regarding the 2014 matches now includes the accounts of the 32 competing teams (WC 2014 Team Accts) and of all the players who have a personal profile on the micro-blog (FIFA WC 2014 – Players). Now it's much easier to follow global super-champs and third goal-keepers, inveterate and new-entering tweeters. And it's fun to find out that some of them tweet up to a few minutes before kick-off, others are inseparably linked to socials, still others (like @Cristiano Ronaldo) are more merchandising company profiles than direct channels with players.
@TwitterData offers statistics, infographics and thermal maps that describe the championship within the championship. The metrics of the matches with their peak moments, the most talked-about players and the most significant tweets are only some of the stories that are regularly sent to journalists and accredited Web users by the @TwitterItalia press office, offering a world of information that links on-field and TV-watching supporters with the moods that are felt inside the dressing rooms of Brazil 2014.
The Twitter Press Pack for the #WorldCup is a great idea, somewhere in between data journalism and storytelling. And it makes you think: traditional and online media increasingly narrate (and distort) the world based on the numbers of socials. Companies and institutions should closely study the example offered by Twitter because the old press release might find a young and more appealing allied in @TwitterData to gather the attention of media that have to write so many stories that sometimes they are forced to make them up.