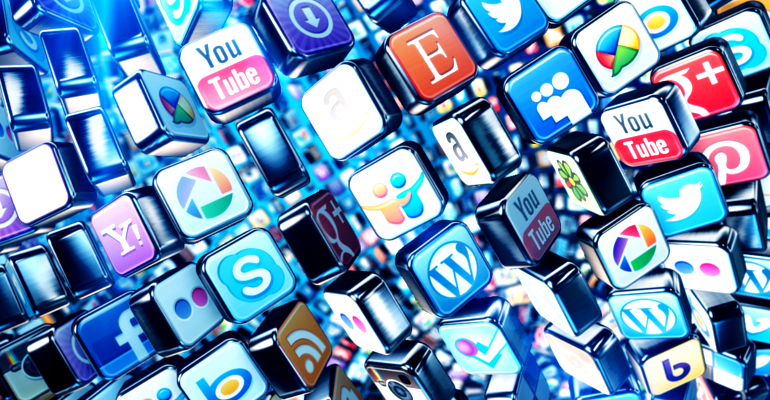 The  100 major companies with the highest turnover in the world aim at being successful on the social networks: the latter emerges from a study presented by the Global Media Social Check-Up 2012, which analysed the use of socials by the so-called Fortune Global 100 businesses.
Over the last two years, the Fortune Global 100 have enormously increased their communication on social media: more channels are used and  the number of  multiple accounts per platform has grown, as did interaction with users and the amount of produced and shared contents.
79% of the companies now have a Youtube channel, up from 50% in 2010, and also Facebook has become part of the web communication strategies: 74% of the Fortune Global 100 have a Facebook page (compared with 54% in 2010).
The most popular platform is Twitter (82% of the Fortune Global 100 businesses have at least one account): the 50 million daily  tweets in 2010 have increased to more than 340 million in 2012.
Moreover, 48% of the Fortune Global 100 has already registered into Google Plus and  25% has opened an account on Pinterest.
Until 2011 the greatest effort was placed on users'  engagement,  but now the focus is on the contents that are being provided: indeed, 93% of business pages on Facebook are weekly updated and 70% of the brands reply to the comments that are posted by users.
Users respond positively, considering that since  2011 the average amount of followers of business accounts on Twitter has almost tripled (from 5,076 to 14,709), and the average likes per Facebook page has grown by 275% since 2010, reaching  152,646.
The importance of socials has also been recently emphasised by a study conducted by Webmarketing123, which found that the companies' tendency to invest originates from the fact that they have gained considerable benefits in terms of sales expansion and appeal for customers.
A significant amount of the companies surveyed in the report are planning to increase their budget for social media marketing. 63% of B2B businesses and 70% of B2C firms already use them, and  41% of B2B businesses and 52%  of B2C firms aim at raise their budget in 2013.