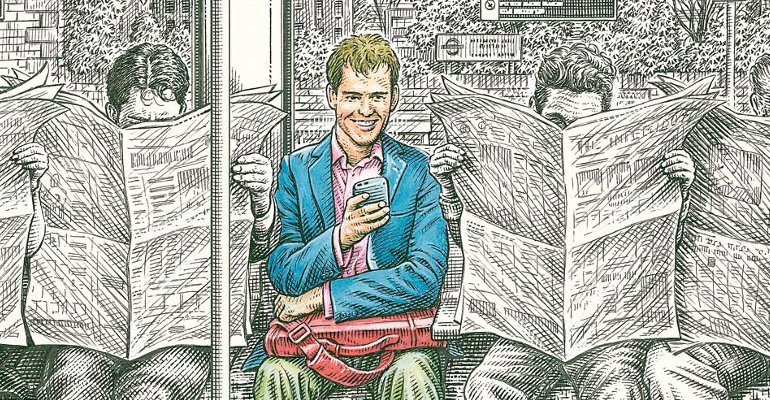 According to the infographics called "How Mobile Technology Changes the Way We Process News" published by the Pew Research Centre, 33% of under-30 US citizens used social networks the day before as a source of online news, while 34% followed news on the TV and only 13% on newspapers and magazines.
According to this research, what determined this change was the widespread use of mobiles, which had a significant effect on how under-30 American citizens process news. Furthermore, the study showed that reading news on smartphones is not the same as reading them on tablets.
In fact, tablet users are twice as likely to read entirely a long article than smartphone users. An interesting information pointed out by the study is that in the United States 64% of tablet owners and 62% of smartphone owners read news on their own devices, so these devices are their primary source of news (the source is Pew Research).
Looking up news on mobiles is an increasingly growing trend. Indeed, the study showed that the amount of people who regularly read news on their smartphones or tables has risen from 9% in 2010 to 15% in 2012, and the number of those who read news on social networks has risen over the last two years from 7 to 20%.
Pew emphasised that these two trends are closely related. In fact, smartphone users (about 48% of the surveyed sample), are highly likely to read news posted on socials through their devices.  And tablet owners (about 21% of the surveyed sample) is even more likely to use their devices to look up news posted on social networks.
To be noted that a low percentage of the surveyed sample use Twitter as their source of information. In fact, although many think it's the best social to look for news, only 3% of overall Internet users read news on Twitter, while the percentage increases to 30% for regular Twitter users.