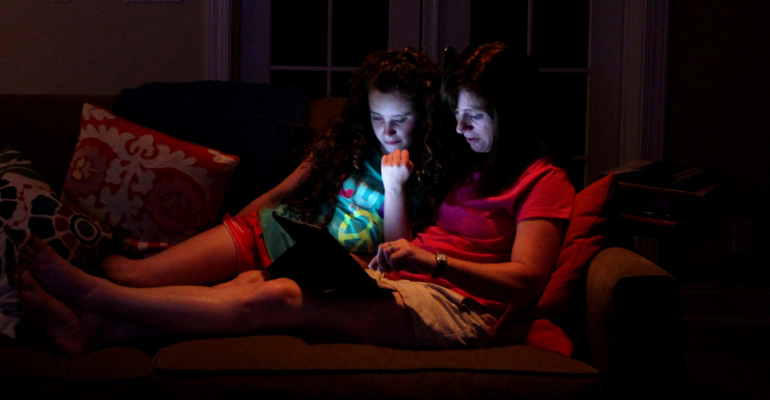 Searches made from mobile devices have hugely increased over the last few years. Google, together  with Nielsen, analysed more than 6000 mobile searches to find the amount and type of actions they generate
Due to our increasingly frenzy lives, when we need an information that can be found online we often  can't or don't feel like switching our PC on, and we prefer to make an immediate search on our smartphones or tablets.
The survey conducted by Google was aimed at seeing how searches made from mobile devices can determine actions (conversions) from users, both online (for example purchasing a product online) and offline (for example visiting a sales centre).
Out of the numerous data found by the report, we will only focus on the following:
Most mobile searches are made in the evening. This is probably because most searches are personal, not connected with work, while those that are connected are mainly done on computers. But that's not all.
77% of users who make mobile searches  have a computer close by, but don't use it.
This can be understood, since taking the phone out of your pocket is much more immediate than sitting at a desk and switching on a PC.
What consequences does this have in terms of marketing?
If a search is made on a smartphone or a tablet, instead of filling the monitor with results of this search, you'll only get a limited amount of results on a small screen. Therefore, now more than ever the result must be included among the first five in order to be noticed.
Another interesting information is that 73% of mobile searches generate additional actions or  conversions. In average, each search generated two subsequent actions, and this takes place very quickly.
Moreover, 7% of the so-called "mobile searchers", call the customer service of the involved company after they have made their searches, while 25% of them visits the company's website to collect additional information. Finally, and this is probably the most interesting finding, 17% of  mobile searches trigger a purchase and\or a visit to the store.
Therefore, the latter are actually the sales that the company would have missed if it wouldn't have been included among the first results of the search.