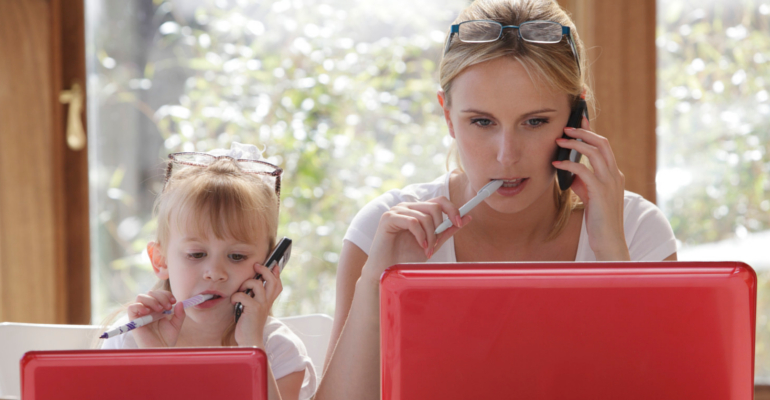 It's not surprising that moms often use Internet and social media, but maybe not everyone knows that their activity on social networks increased by 20% in only 3 years. According to "Social Mom 2013", a report published by BabyCenter Solutions,  91% of moms regularly log into social networks and interact with their contacts. Social media play a key role for mothers, and 22% of the respondents said that "If friends or family members are not active on social media, they will only partially be part of my life". This statement might seem surprising, but it's true that we learn a lot more on the life of friends and relatives who regularly use social networks than on those who doesn't use them, and the greater the distance between relatives and friends, the more this is true.
The survey showed that moms are 20% more likely to use social media compared with the audience in general. They also spend more time on social platforms,  including YouTube, Instagram, Pinterest and Google+,.  Additionally, if most users check their email inbox as soon as they wake up in the morning, moms will log into Facebook instead, 89% of them from their smartphones or tablets.
Facebook is the favourite place for moms to socialise, post pictures and share family stories.  As for Twitter, 25% of moms of ages 18 to 34 use it, mainly to be updated in real time on the latest news and to read about celebrities. Regarding Pinterest, moms use this well-known image social network looking for ideas to organise parties, buy clothes for their children or decorate their homes. 61% of  respondents used Pinterest at least once over the last six months, which is twice as much as the general audience.
Moms are therefore a very important target, since they account for only 18% of the total Internet audience but make 32% of online purchases.